Content Development Panel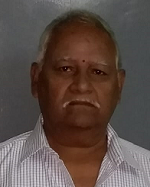 Kandukuri Ramakrishna Sarma
Worked as Head Master for 25 years in various ZPP High schools in EGDist, WGDist. And Krishna Dist
Renowned Mathematics teacher and he received Best Teacher award for East Godavari Dist
His Mathematics skills and dedication helped lots of below average students to get interest in Mathematics and achieve good excellent results. Most of the batches under his teaching got 100% pass percentage.
Led the question content development panel and established the standards throughout the question bank creation process.
B Sc B Ed.
Rajahmundry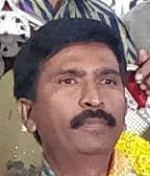 K Venkata Seshaiah
Working as Headmaster in ZP High School, Reddy Palem Nellore.
Awarded best Mathematics Teacher from Dist Collector Nellore
22 Years of experience in teaching in Rural and Semi Urban schools
Part of the question content development panel and ensuring that the questions cater to the needs of children of all areas.
B. Sc. B. Ed
Nellore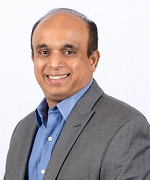 Ravi Bulusu
Tutoring Academic, SAT and ACT students for more than 10 years in USA. Having more than 10,000 hours of tutoring experience
A Senior Architect working with a consulting firm in Connecticut USA
Instrumental in bringing the perspective of different methodologies used for problem solving in India and USA and blending them to come up with an optimal solutions for questions.
M Tech R. E. C. Warangal
Connecticut USA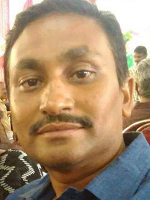 Sk. Janbasha
Working as Principal of a private school in Bapatla.
Mathematics teacher with teaching experience of more than 20 Years.
Has vast experience of teaching children across rural, semi-urban, urban and metropolitan areas, understanding their challenges and guiding them towards success.

M Sc B Ed.
Bapatla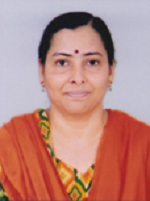 Padmaja K
Has been involved in teaching Mathematics for Primary and Secondary school children for past 20 years
Has been instrumental in defining the question complexity aligning with the knowledge levels of strong/average/low understanding capabilities of students.
Led the review panel and established the procedures throughout the question bank review process.
M Sc Mathematics
Bangalore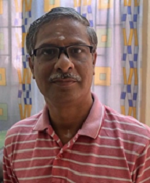 Prof. R Murali Krishna
Has more than 25 years of teaching experience and currently the Head of Department of Electrical & Electronics Engineering, Aalim Muhammed Salegh College of Engineering.
Awarded the "Best Teacher Award" by Jeppiaar Educational Trust, Sathyabama University.
M. E. Anna University
Chennai
Content Advisors
Dr Chandrasekhar Akkapeddi
HOD Dept of Mathematics GITAM University Visakhapatnam
Published umpteen research papers on Mathematics, Computing, Encryption and Cryptography.
More than 28 years of experience in teaching in the field of Mathematics

Ph.D.
Visakhapatnam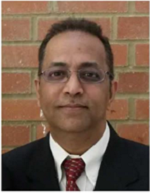 Dr Chandrasekhar N Balijepalli
Head of Masters Student Admissions Team and he leads the MSc(Eng) programme in University of Leads, UK
Has over 25 years of work experience in teaching & consulting in India, Indonesia and UK.
Has been a Visiting Faculty at the University of Gadjah Mada, Indonesia.
Served on the State Government's Expert Committee for developing Mumbai Metro Rail System
Member of review panels of UK's Engineering & Physical Sciences Research Council, British Council's Newton Fund and Pontifical University of Peru, Lima.
Ph.D.
Leads, UK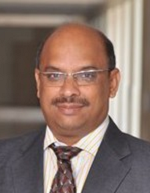 Dr Viaysekhar Chellaboina
Professor and Associate Dean at SRM , Amaravati
Plethora of experience in working in prestigious institutions across USA and India.
Awarded with Faculty Early Career Award (CAREER) from National Science Foundation, USA.
Recipient of distinguished Scientist award from TCS Research, India
Ph.D. from Georgia Institute of Technology
Amaravathi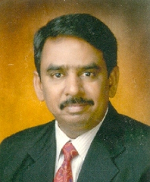 Dr. K. Srinivasa Rao
Has more than 26 years of teaching experience and is currently working as Professor in the Department of Civil Engineering, Andhra University College of Engineering , Visakhapatnam
Published about 92 Technical Papers in National & International Journals and Conferences.
Ph. D.
Visakhapatnam
Technology Advisors
Seshagiri Rao Marellapudi
Has more than 25 years in working with cutting edge technologies with Siemens
Expert in areas of Cloud Computing, Block Chain Technology, Vision and Strategy Management.
Contributed heavily towards scalability and architectural reviews for Mindzit

MBA
Atlanta USA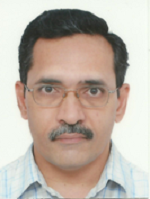 Sudhakar B
Has more than 25 years of teaching experience and Experience in IT Industry as Sr Program Manager
Worked in several private Engineering colleges as Assistant Professor.
Contributed heavily towards the definition of Proficiency scores and reports for Mindzit

M Tech MANIT Bhopal
Bangalore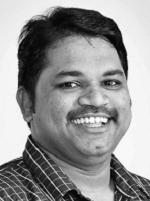 Srinivas Gorla
Has more than 25 years of teaching experience and Experience in IT Industry
Working as Professor in Gitam University, Visakhapatnam
Extensively worked in ICT for Education and implementation of different technologies to improve education quality in India
Expert in Image Processing, Soft Computing, Cloud Computing
Ph. D.
Visakhapatnam